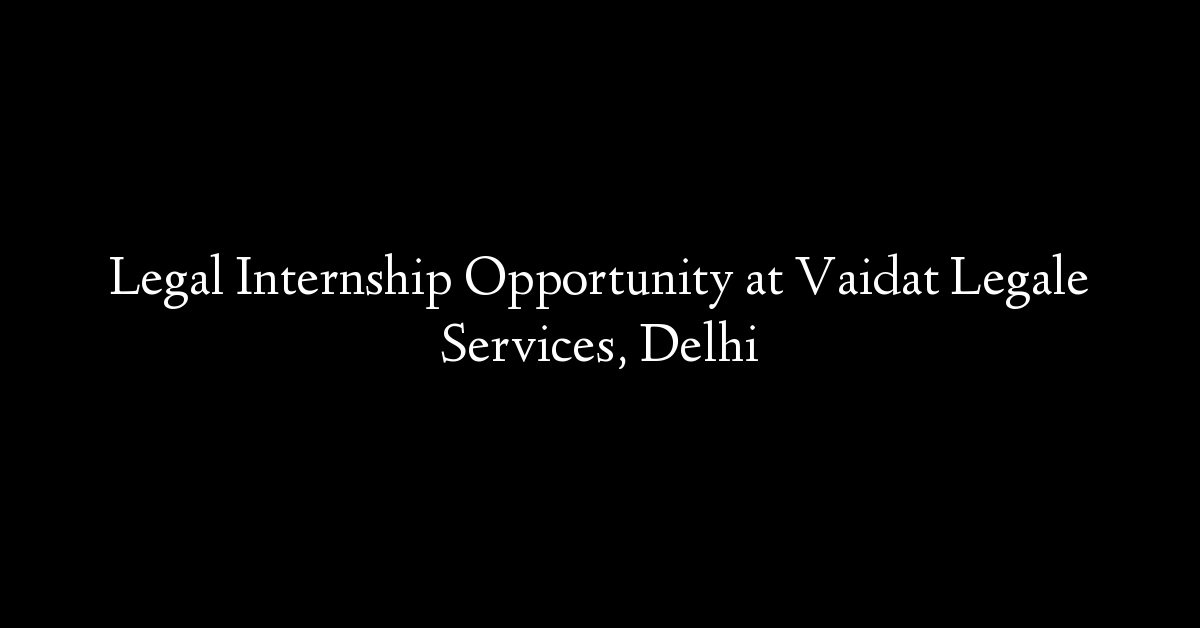 Vaidat Legale Services is looking to hire two legal interns for their two legal interns.
About The Internship:
Selected intern's day-to-day responsibilities include:
– Drafting suits, applications, and complaints
– Drafting and vetting of contracts
– Drafting and filing of the trademark application
– Drafting for NCLT cases
– Researching and providing their opinion on corporate matters
– Learning and working on foreign collaboration and joint ventures
Who Can Apply:
Only those candidates can apply who:
are available for full time (in-office) internship
can start the internship between 28th Nov'19 and 28th Dec'19
are available for a duration of 1 month
have relevant skills and interests
To apply for this legal internship: Click Here
About the Company:
At VLS, we aim at providing specialized services to all our patrons in the field of foreign collaborations and investments, merger, acquisitions and takeovers, international trade, anti-dumping, multilateral/bilateral trade treaties, international taxation including taxation of ex-pats/non-residents, double taxation avoidance agreement (DTAA), corporate & commercial conveyancing, international stock listings, capital markets, fundraising through international debt instruments such as FCCB, ADR, GDR and participatory note, etc., international cyber laws, global intellectual property rights, tax havens across the world including SEZs, project finance, project setups, regulatory approvals, etc.
---
Learn Legal Drafting and increase your chance of getting your dream legal job or Internship.