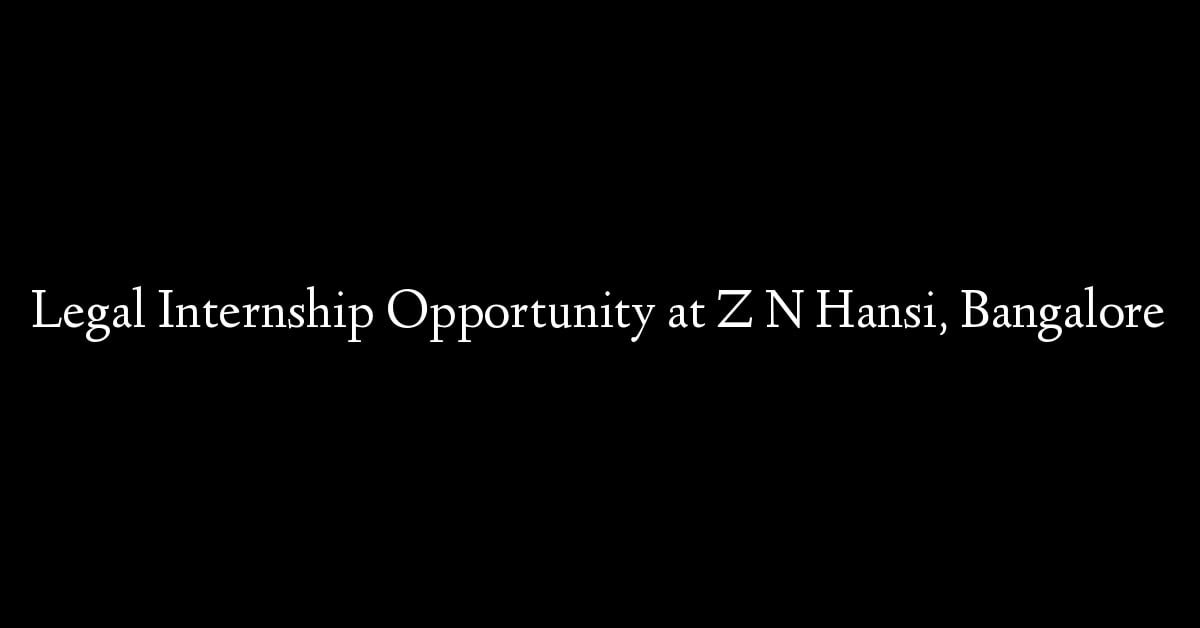 About part-time job/internship:
Selected intern's day-to-day responsibilities include:
1. Do legal research
2. Learn to draft legal documents by typing on dictation
Number of jobs/internships available:
1
Skill(s) required:
MS-Word, English Proficiency (Spoken) and English Proficiency (Written)
Who can apply:
Only those candidates can apply who:
– are available for the part time job/internship
– can start the part time job/internship between 22nd Nov'19 and 22nd Dec'19
– are available for duration of 6 months
– are from Bangalore
– have relevant skills and interests
Perks:
Certificate, Flexible work hours.
About the Company:
Z N Hansi is an advocate and consultant, mainly handling corporate litigation and consultation.
---
Learn Legal Drafting and increase your chance of getting your dream legal job or Internship.