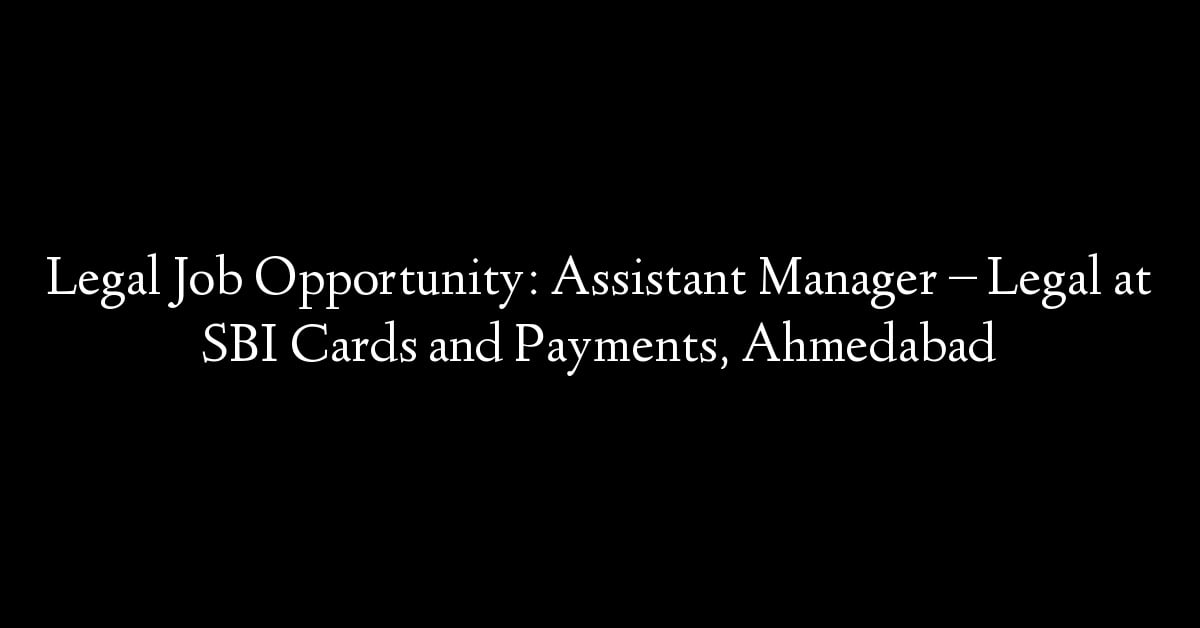 SBI Cards & Payments Services Ltd., previously known as SBI Cards and Payment Services Private Limited, a payment solutions provider in India is looking to hire an Assistant Managerr – Legal for their Ahmedabad office.
Job Responsibilities
Manage Decentralized filing at Ahmedabad location.
Manage Arbitration Award execution for Gujarat region.
Enhance Recovery through Alternate Legal low cost tools.
To handle Police escalations
To Handle Mantralay, Crime Branch, Police, CID, CBI, matters
To liaison with Law firms and collection team and assist to recover on chronic delinquent accounts
To Arrange Conciliation and Lokadalat camps for delinquent accounts for amicable settlements of delinquent customers
To have Good communication skills and people management skills
To Manage Law firms, and do regular Audits
To apply for this legal job: Click Here
---
Learn Legal Drafting and increase your chance of getting your dream legal job or Internship.