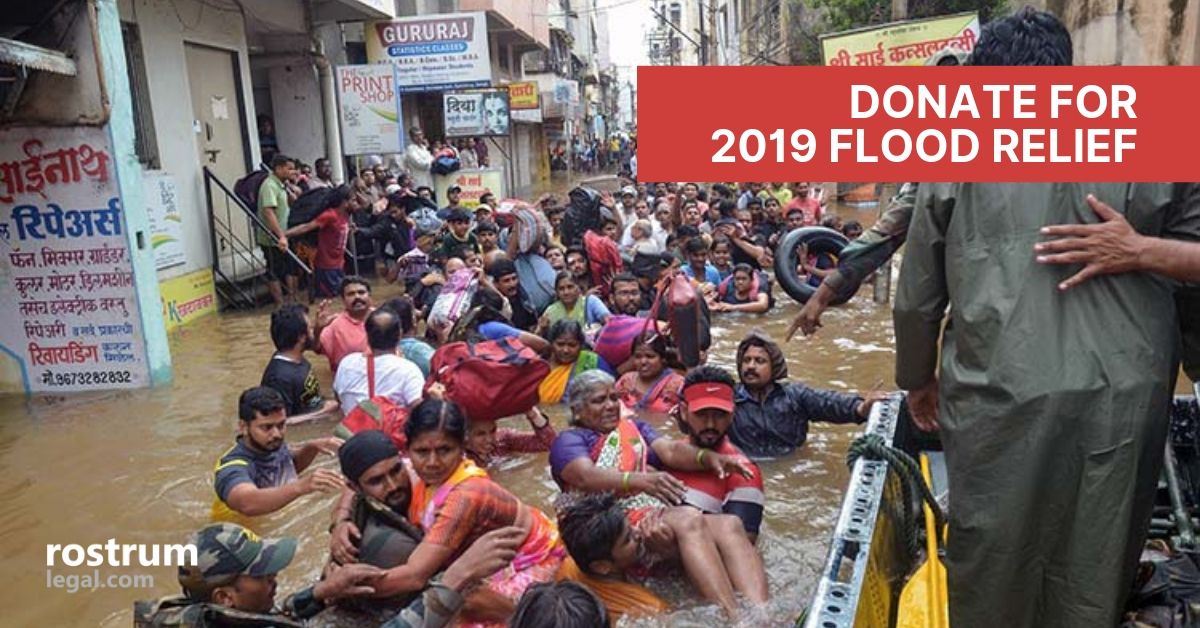 Hundred's of lives have been lost and more than 500000 people are displaced due to heavy rains and flooding across India. Now it is our duty to help the affected rebuild their lives. You can make a difference by joining the rebuilding efforts.
We request you to contribute your bit by donating towards the disaster relief efforts. Your donation can impact several lives and will also help in rebuilding what is destroyed.
RostrumLegal will be offering a free certificate course to all the donors upon presentation of the donation receipt. Upon completing your donation payment (minimum Rs. 300), you can take any one certificate course on RostrumLegal for free. Please email your donation acknowledgement to support@rostrumlegal.com. You will get the course access within 24 hours of sending the email.

We have a started a fundraiser campaign on ketto.org to raise funds for the flood relief efforts. All the proceeds raised through this fundraiser will directly go to Rapid Response. Rapid Response is a registered non-profit organisation committed to providing disaster response and preparedness services to the vulnerable communities in both crisis and non-crisis situations.